Webinars
Engage with top leaders in the interreligious movement through thoughtful discussions, inspiring stories, and practical trainings for interreligious work.
RECENT WEBINARS
How Interfaith Coalitions Can Strategically Combat Hate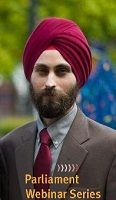 with Rajdeep Singh
March 18, 2013
In August 2012, in response to the massacre of six worshipers at a Sikh Gurdwara in Oak Creek, Wisconsin, the Sikh Coalition petitioned the U.S. Senate to hold a hearing on hate crimes and the threat of domestic extremism. The appeal was endorsed by over 150 organizations and resulted in a hearing the following month that paid tribute to the men and women who lost their lives in Oak Creek and also highlighted the growing dangers of extremism and religious intolerance in the United States.
Rajdeep Singh Director of Law and Policy at the Sikh Coalition, discusses his organization's strategic engagement with government, media, and community groups to make the hearing a reality. Using the hearing as a model, the discussion will focus on advocacy strategies that interfaith organizations can use to combat bigotry and promote social justice. Click here to watch the video...
A Holiday Sermon for Every Faith: Tools for Teaching Tolerance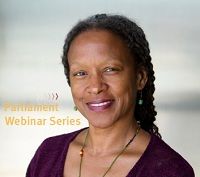 with Lecia Brooks
December 19, 2012

What we know about the state of hate and intolerance in the U.S. is harrowing, but not crippling. How can holiday sermons transform communal calls for peace into tools for teaching tolerance? Join Lecia Brooks, Southern Poverty Law Center's Director of Outreach, in the in the first webinar installation of our Faiths Against Hate campaign. Faith-based community and interfaith participants will benefit by this discussion explaining how interfaith measures can successfully mitigate the worsening climate of hate in the United States, how to link the lessons of the SPLC's Teaching Tolerance campaign to the holiday sermon as a vehicle, what positive outcomes arose from peace-seeking action this year, and how to train parents to teach tolerance in a holiday season.
Lecia Brooks is the Director of Outreach for the Southern Poverty Law Center where she leads efforts to develop and facilitate educational resource models of anti-oppression, teaching tolerance, and advancing civil rights. Brooks shepherded the publication of the widely-read biannual Teaching Tolerance Magazine of the SPLC in conjunction with the center's first web-based professional development program, the Teaching Diverse Students Initiative. Click here to watch video
Auburn Media Training: Top Ten Tips to Speak Prophetically through the Press
with Macky Alston
Thursday, August 30, 2012
Join Auburn Media's Founding Director Macky Alston for this workshop that will outline the top ten tips you need to remember to get your voice heard through the media. Voices of faith who are interested in using the upcoming news hook of the anniversary of September 11th as an opportunity to bridge religious divides are encouraged to join this special workshop.
Reimagining Interfaith Conversation: Engaging Your Community Through Multimedia
with Beth Katz
Wednesday, August 1, 2012
Identity, religion, spirituality, and culture — these topics define our interactions with others but normally are taboo in conversation. How can we create a new normal in which families and communities openly and respectfully learn and share about these important aspects of identity? This webinar offers concrete strategies for doing so and reflects on other lessons learned from Project Interfaith's most recent program, RavelUnravel.com.
Launched in May 2012, RavelUnravel.com is a multimedia exploration of the religious and spiritual identities that make up our communities and world. This unique site features over 720 video interviews where individuals from a wide variety of religious and spiritual identities discuss their identities in a personal way, as well as the stereotypes that impact them and whether or not their communities have welcomed their chosen religious or spiritual paths.
Click here to watch the video
Unexpected Diversity: Interfaith Organizing from the Bottom Up
with Matthew Weiner
Wednesday, June 20, 2012
The interreligious movement has no road map: we are creating it as we go. Effective interfaith work today requires new methods and a new kind of grassroots organizing. The movement is not static. It is an experiment.
This webinar will seek to address the following questions: How do we creatively organize religious and spiritual communities when the desired outcome is not a fixed idea and can change? How can our work be genuinely inclusive of traditions that are more conservative? How can religious communities better engage with the secular public?
Click here to watch the video
Interfaith Social Media: Interfaith Leadership in the Digital World
with Frank Fredericks
Wednesday, May 9, 2012
The ever-changing world of social media continually presents new challenges and new opportunities. This webinar will provide practical tools and insights into navigating the digital world and empower attendees to use social media to support their organizations and the work of building bridges for a better world.
Frank Fredericks is the founder of World Faith, Çöñár Records, and Co-Founder of Religious Freedom USA. Frank also works as an independent Online Marketing and PR Consultant, consulting non-profits, corporations, foundations, recording artists, and political campaigns on web issues ranging from viral video and social networks to SEO and advertising.
Click here to watch the video
Click here to watch the follow-up Question and Answer video
The Sacred Art of Listening
with Kay Lindahl
Wednesday, April 11, 2012
This webinar focuses on the power of sacred listening: the art of becoming a listening presence, someone who can truly hear what the other is saying. To become that presence takes practice, not only to listen to others, but also to listen to ourselves and to listen to God. Just as we take time to write, practice, and polish a speech in preparing to talk, there is value in learning how to practice preparing to listen. We will explore three types of practices in this webinar: cultivating silence, slowing down to reflect, and becoming present. The quality of our listening can make a profound difference in any conversation. It is a sacred art and a spiritual practice. As we open our hearts to deep, attentive listening, we find it transforms all our relationships, nurtures our inner voice, and inspires our spiritual growth.
Click here to watch the video
What Is My Responsibility for Peace in the World? Five Steps towards a Peace Process
with Alexandra Asseily
Tuesday, March 13, 2012
This webinar offers participants the opportunity to develop a greater awareness of our own responsibility for peace in our lives and to acquire more skills to apply around us.

The webinar will address our own responsibility for war and peace and the role forgiveness plays in releasing cycles of violence. Through personal reflection, we can experience those aspects of ourselves that are not fully contributing to peace and harmony and how to release and transform them through forgiveness. By doing so, we can also unblock the gifts we have inherited, in order to use them and appreciate them more fully in our lives.
Click here to watch the video
Contemplatives in Conversation: Sufi and Christian Perspectives
with Nahid Angha and Daniel Wolpert
Wednesday, February 8, 2012
Contemplative practice is often lauded as a common trait of many religious and spiritual traditions, yet approaches to contemplation can be as diverse as the traditions in which they are practiced. This webinar features two experts in conversation with each other about the contemplative traditions from Sufism and Christianity. Nahid Angha and Daniel Wolpert will share their expertise and compare and contrast the contemplative practices of their respective traditions.
Click here to watch the video
Changing the Conversation:
Tools for Talking About Palestinian and Israeli Nonviolence Efforts in Your Community
with Ronit Avni
Founder and Executive Director
Just Vision
Wednesday, January 11, 2012
With negotiations stalled, what constructive nonviolent alternatives are Palestinian and Israeli civilians pursuing at the grassroots level to resolve the conflict and end the occupation? This webinar introduces a variety of online multimedia tools and documentary films Just Vision has developed to help communities learn about and connect with Palestinian and Israeli nonviolence leaders and peacebuilders. Recognizing that too often violence, extremism and diplomatic stalemate dominate the headlines on this issue, we will look at ways to shift the conversation from spoilers to solutions, and how our attention as a global audience factors into the growth and success of these efforts.
Click here to watch the video
Ending Poverty: Practical Steps for Those Inspired by Their Faith
with Katherine Marshall
Senior Fellow
Berkley Center for Religion, Peace, and World Affairs
Wednesday, December 14, 2011
This webinar will address spiritual and practical imperatives that emerge from the intersections of religion and development. We now approach the culmination of the Millennium Development Goal challenge set in the year 2000. What are the successes, flops, and challenges we must face to create greater equity in our communities and around the world?
Click here to watch the video