From CNN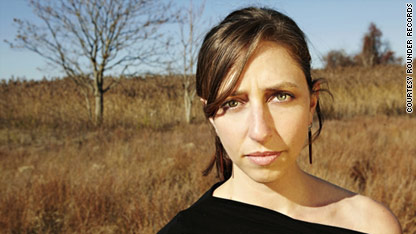 Three years ago, Clare Burson – a musician by trade and a woman obsessed with Jewish history out of innate curiosity – received a grant from Six Points Fellowship, a non-profit that supports Jewish artists, that was going to enable her to write an album of Jewish music.
She used some of the money to travel from her home in Brooklyn, New York to Eastern Europe to research her family roots.
It struck her during the journey that she couldn't just do a record of Jewish music.
"I thought I was going to spend most of the time exploring a more spiritual aspect of Judaism," Burson, 34, said recently by phone, "because I really hadn't spent a lot of my life experiencing that part of my Jewishness. But I ended up delving more into my cultural and historical and ancestral connections."
So her latest CD, the indie-folk "Silver and Ash," was ultimately born from a quest to learn more about her family's attempt to escape the Holocaust.
It was during a trip to Riga, Latvia – where two of her great-grandparents fled to from Germany in late 1938 – that Burson realized the true emotional impact of her family's story.
The views expressed in the Parliament Blog may not necessarily reflect the official position of CPWR, its officers or Board of Trustees