Archive for the 'Previous Parliaments' Category
Along with politics, poverty and culture, religion is often cited as a source of conflict throughout the world. However, the last 100 years reveal a growing interfaith movement in America — one that promotes peaceful and productive interactions between religious traditions.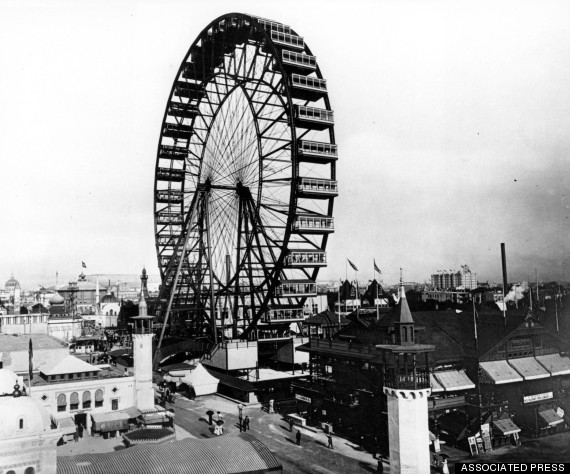 And it all began with a fair.
THE FAIR THAT SET THE STAGE
The 1893 World's Columbian Exposition in Chicago, IL drew millions of visitors to the windy city over its six-month run. Among its 5,978 educational addresses and meetings was the World's Congress of Religions, which hosted religious leaders from all over the world.
The congress marked the first organized, international gathering of religious leaders and is thought to be the nascence of formal interfaith dialogue. Hindu monk, Swami Vivekananda, spoke at the congress, greeting the 5,000 assembled delegates with the iconic words, "Sisters and brothers of America!"
A CENTURY OF INTERFAITH DIALOGUE
One of the first international groups to get organized after the fair was the International Council of Unitarian and Other Liberal Religious Thinkers and Workers — now the International Association for Religious Freedom – formed in London in 1900 with the stated purpose of uniting all those striving for fellowship and religious liberty.
With the outbreak of World War I other interfaith efforts emerged. The Fellowship of Reconciliation (FOR) formed in New York just after war began in hopes of bringing people of faith together to promote peace, and it went on to become a leading interfaith voice for non-violence and non-discrimination.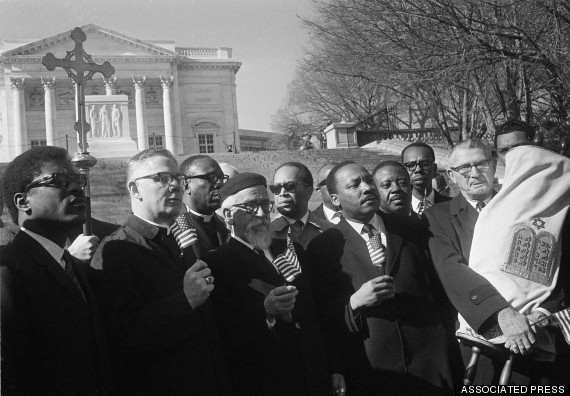 With the second World War on the horizon, the World Congress of Faiths formed in London with the dual purpose of bringing people of faith together to enrich their understandings of their own and others' traditions and also to educate and report on religious happenings through its journal, Interreligious Insight.
Following the devastation of World War II and the bombings of Hiroshima and Nagasaki, Christian missionary Carl Allison Evans founded the New Jersey-based Fellowship in Prayer as a multi-faith organization that would use prayer and meditation to foster peace.
In addition to the work of humanitarian organizations, renowned world leaders like Mahatma Gandhi, Mother Teresa, Martin Luther King Jr., Malcolm X and the Dalai Lama, inspired by their own faiths, promoted religious, racial and political freedom. Many scholars say the U.S. Civil Rights Movement, in particular, demonstrated the organizing power of congregations working together for social change, under the guidance of religious leaders like King marching side by side with Abraham Joshua Heschel.
In 1962 the Catholic Church took a giant step forward in interfaith relations by convening of the Second Vatican Council. Before Vatican II, Catholics were discouraged from visiting other faiths' houses of worship — but this all changed with the Nostra Aetate. This document, which officially took effect October 28, 1965, acknowledged the divine origin of all human beings and the truths present in other religions. It stated: "We cannot truly call on God, the Father of all, if we refuse to treat in a brotherly way any man, created as he is in the image of God."
Many organizations followed the Vatican's lead over the next few decades. Religions for Peace, based in New York and accredited to the United Nations, officially kicked off in 1970, and the Interfaith Conference of Metropolitan Washington formed in 1978.
First formed in 1960 the Temple of Understanding helped publish the first directory of interfaith organizations in 1987 and over several years hosted meetings that paved the way for the North American Interfaith Network (NAIN), which was incorporated as a nonprofit organization in 1990.
A CENTURY LATER
By 1988 nearly 100 years had passed since the World's Congress of Religions and Vivekanada's historic speech. A group of religious leaders and local organizers in Chicago came together to plan a centennial celebration, and through this the Council for a Parliament of the World's Religions came into being.
In 1993 the Parliament hosted its conference in Chicago with 8,000 participants from faith backgrounds around the world. The organization went on to host meetings around the world every several years, and in September 2014 announced its first U.S. conference since 1993, to take place in Salt Lake City in 2015.
The 1990s also saw the birth of interfaith groups focused on the environment, including Green Faith in 1992 and Interfaith Power & Light in 1998. These efforts put ecological sustainability at the core of their faith-based activism.
With the growth of interfaith dialogue came increased academic and sociological interest in the ways pluralism affects religious life. Harvard University's Diana Eck launched the Pluralism Project in 1991 to chart the development of interfaith efforts throughout the United States. And in 2001 the Pew Research Center initiated its Religion & Public Life Project to explore the intersection of religion and public life.
INTERFAITH'S NEW MILLENNIUM…
Continue reading on Huffington Post
This article  by Antonia Blumberg for HuffPost Religion is published with permission.
The Board of the Parliament voted this weekend to hold the next Parliament in the United States in 2015. The next Parliament marks the fifth modern Parliament and the first American Parliament in 22 years.
"America is the home base of the interfaith movement and it's about time the Parliament come back home. The Parliament in 2015 will strengthen the interfaith movement through our listening, sharing and networking with each other," says Chair of the Board Imam Abdul Malik Mujahid.
The interfaith activism in North America has at least doubled in the last 10 years, whereas it is sprouting all around the world where people who have never heard of the interfaith movement are now becoming part of it. As the next generation connects to issues of peace, justice and sustainability it is time to introduce these emerging leaders to the Parliament.
Dates and location will be announced shortly.
Since 1993, more than 37,000 delegates of 80 countries have come to the Parliament representing 50 plus traditions in programs, plenaries, cultural exchanges and dialogue. Parliaments held in the USA, South Africa, Spain, and Australia have amassed a global interfaith community committed to the advancement of a more peaceful, just, and sustainable world.
We Want To Hear From You:
As the Parliament prepares to announce the next host city please kindly share with us your preferences on themes, plans and costs as we create a Parliament 2015 for you.
Please stay connected in the coming days for these important announcements:
Parliament 2015 Host City Announcement
Parliament 2015 Dates
Exclusive Pre-Sale Registration Instructions for Parliament Ambassadors, Supporters, and Partners
On-Sale Dates and Rates to attend the 2015 Parliament
Sponsorship and Exhibition Details
Program Proposals
Pre-Parliament Events Planning Around the World
Volunteer, Intern, and Professional Openings with the 2015 Parliament
Become a Parliament Ambassador!

Join a select network of global Interfaith advocates conducting listening sessions with their communities to create the next Parliament. Ambassadors extend the Parliament platform for mobilizing people of faith for social action in their local communities and play an indispensable role in the evolution of the Parliament movement. Read more…
By Rev. John Strickland
The Sikhs erected what was a place of worship and education. It was beautifully done in a huge tent-like structure. They offered food to everyone for a noonday meal. Upon entering the structure, we removed our shoes. I discovered that after the meal the shoes had been cleaned! What a wonderful loving gesture.
We were then directed to the floor that served as the dining hall. Long rolls of paper on the floor served as our dining table. Most of us sat on the floor to eat. A few tables were scattered about for those who needed to sit on chairs. But most of us opted to sit on the floor. On the floor were Americans in American-casual attire. Some Catholic nuns were wearing their tradition habits. Some men were in business suits; others wore blue jeans and t-shirts. There were men and women from the East in colorful robes. All were served scrumptious meals and water – as much as anyone wanted. The servers were pleasant, kind and courteous. People of different cultures, faiths and clothing came together in love, with open minds, receptive hearts and smiling faces. It was truly what the culture of the 1960s might call "A Love In." Peace, love and food – that was the experience (not to mention clean shoes!).
This is the impression that stayed with me: One could talk about peace, diversity and understanding. There were fantastic speakers, programs and performances, but in the communal meal, lovingly served without being for a donation, we experienced what was the best of interfaith. Hungry people were fed. Diversity was honored. People were happy and were filled with love and nutritious food.
What remains with me is the conversations I had with attendees at the end of the Parliament. Yes, we loved the venue on the coast of Spain. We loved the city of Barcelona. We loved the gatherings. And what I heard most from the fellow-attendees was the langar. People prepared and served the food. Participants ate, met, mingled with others and were filled. It was a palpable example of peace and loving service in action. Five years before the Barcelona Parliament, I had gone to Cape Town by myself. I came home aglow with love and appreciation for all faiths. I really wanted my wife to have a similar experience. I went to my denomination's headquarters to plead with them to have a large presence in Barcelona. They did and I was proud of them. It is one thing to talk a good talk, but the Sikhs walked their talk.
Someone has said, "I would rather see a sermon than hear one any day." What I saw was people serving one another and loving one another. I was honored to participate. I am grateful to have the opportunity to share my reminiscences. Diverse cultures and religions, good food and humble servant leadership — what could be better? I can't think of one thing!
Reverend John Strickland attended seminary at Unity School of Christianity, Unity Village, MO. In 1999, Rev. Strickland's representation at  Unity's delegate to the Parliament of the World's Religions in Cape Town, South Africa marked a strong interfaith commitment. By 2003, Rev. John received the Light of God Expressing Award, the highest honor within Unity, at the Annual Minister's Conference in Kansas City. During December of 2009, he led a contingent of Unity members to the Parliament of the World's Religions in Melbourne, Australia. At present, Rev. Strickland resides and serves in the Atlanta, GA region. 
Dr. Jane Goodall visited New Zealand this week on her latest round of tours promoting her work and the launch of Roots and Shoots in New Zealand all the while celebrating her 80 years.
The UN Messenger for Peace caught up with one of the Parliament's International Ambassadors in New Zealand, Robert Mackay while in Wellington.
Dr. Goodall was a key speaker at the 2004 Parliament of the World's Religions in Barcelona and is a leading conservationist and primatologist.
For more information on Jane or her Institute click here.
For more information on the Roots and Shoots Initiative click here. 
The Council of Religious Leaders of Metropolitan Chicago (CRLMC) presented its inaugural Interreligious Leadership Award recognizing the distinguished His Eminence Francis Cardinal George, Ilene Shaw, and Rabbi Herman Schaalman in a downtown Chicago ceremony June 19.
Of the honorees, Rabbi Schaalman, who was the spoksperson of the 1993 Parliament of the World's Religions, is remembered for helping to mobilize a worldwide interfaith movement rooted in Chicago.
President of the CRLMC and Parliament Board Vice-Chair Rabbi Michael Balinsky says, "Schaalman is a respected and beloved voice on the Council whose very presence and wisdom fosters an atmosphere of interreligious cooperation. He is looked to for guidance and wisdom on the issues facing our city and the role the interreligious community can play in fostering activism and healing."
In a Chicago release, the JUF echoes this statement describing Schaalman as "one of the most respected Rabbis to serve Chicago's Jewish community."
According to the CRLMC, Cardinal George has served the council for 17 years, and honor Shaw recognizing her support to the Council's educational efforts. In its report, the Council states, "Mrs. Ilene Shaw, who, under the auspices of the CRLMC, "has made possible the production of an InterFaith Calendar featuring 17 different faith traditions describing their basic tenets, beliefs and observances. The calendar is recognized nationally as an excellent vehicle to promote interfaith understanding and respect,"
To read more about the ceremony and its address by Chicago Mayor Rahm Emanuel, please read more by visiting the Council of Religious Leaders of Metropolitan Chicago. 
The Parliament of the World's Religions tells a 121-year story of extraordinary, inspired people from around the world- belonging to literally hundreds of faith traditions- coming together with global leaders to create a better planet. Where common bonds and prayers transcend spiritual paths and national origin, these luminaries and lay leaders collaborate to empower the worldwide interfaith movement. This collective of interfaith activists work through a shared love of humanity to create a more peaceful, just, and sustainable world.
Take a glimpse inside the vaults of Parliament history to see that another world is possible, and what those who have experienced the life-changing encounter have to say about the Parliament of the World's Religions. .
"A Parliament, in essence, is a big conversation."
-Imam Abdul Malik Mujahid, Chair of the Board of Trustees, Parliament of the World's Religions
---
1893 Parliament
The Birth of a Movement
Chicago, USA
"What we need is such a reinforcement of the gentle power of religion that all souls of whatever colour shall be included within the blessed circle of influence."
 – Fannie Barrier Williams, the only official African-American presenter at the 1893 Parliament
---
---
1993 Parliament
Towards a Global Ethic
Chicago, USA
"The Parliament's keynote address spelled out clearly the destruction that humans have wrought upon the planet, and this theme was echoed throughout the week. What better time for Earth-centered spiritual paths to enter the conversation."
 – Sarah Stockwell
---
---
1999 Parliament
A New Day Dawning
Cape Town, South Africa
"In the year 1999, you gathered in our own continent, Africa, in the city of Cape Town. You inspired us. In 2002, IFAPA (Interfaith Action for Peace in Africa) was founded. It embodies the spirit of the Parliament."
 -Dr. Ishmael Noko
---
---
2004 Parliament
New Pathways to Peace
Barcelona, Spain
"The most important lesson I learned in my role as Parliament Chair was that interfaith dialogue and engagement empowers us to understand that our differences present us with an opportunity to go deeper. Beneath our differences we share a common humanity. It is this vision of our deep unity amidst our diversity that gives me hope and keeps me doing the work I continue to do." 
-Rev. Bob Thompson, Chair Emeritus of the Parliament of the World's Religions
---
---
2009 Parliament
Hearing Each Other, Healing the Earth
Melbourne, Australia
"Only the Parliament, the largest interfaith gathering on earth, has the potential to serve as a platform to mobilize interfaith social justice movements on a global scale." 
-Valarie Kaur
---
---
A Legacy for the Future
---
"The Parliament was an opportunity for people with different ideas getting together, discussing issues for better understanding. Religions plays such a big role in so many people's lives, that if we can manage to get people to be tolerant towards each other where religion is concerned, other problem areas should be a lot easier to sort out."
– Ms. Hettie Gats, Cape Town, South Africa
I watched a Muslim youth and a Jewish youth join hands on the stage of Good Hope Center. Each sang a prayer, one in Arabic and the other in Hebrew, and I wept at the profundity of their simple gesture."
– Rev. Pete Woods
"With open hearts and minds, the Parliament's participants will be returning back to their neighborhoods in our shared global village enriched with new experiences, friendships and new success stories after a joyful six-day long intensive listening and learning experience. Many of them will be making their personal commitments in writing on how they plan to change the world"
-Abdul Malik Mujahid
Via Kathe Schaaf, Women of Spirit and Faith:
Attention women of the CPWR community: Women of Spirit and Faith hosts a collaborative blog 'The Divine Feminine' on the Patheos.com media platform. You are invite to contribute a post during the month of February exploring the following question:
Women of Spirit and Faith was born at the 2009 Parliament of the World's Religions, where we saw an opportunity to invite women who are 'spiritual but not religious' into the interfaith conversation and to affirm the spiritual leadership of all women.
We are continuously inspired and energized by the wisdom of the women who have joined the WSF community. Their creativity and passion are one of the many forces shifting and changing the interfaith community, which we see rapidly evolving beyond dialogue and into a living experience of co-creation, collaboration and support.  Tell us what you see happening in your life.
Send a blog of 100-800 words to Divine Feminine blog to divine.feminine.wsf@gmail.com. Please include a one-sentence bio and a photograph of yourself.
We all knew of Nelson Mandela's state and his age. Yet, his death is still a tremendous loss to all of us who learned to struggle against all odds from the man who put his trust in the humanity of his oppressors, the leaders of South Africa's apartheid system. He wrote a new chapter on the power of dialogue which he, a helpless prisoner, initiated with his powerful captors. And he did all of this without losing his dignity, without compromising his principles, and without being intimidated by the power of the apartheid regime.
It was because of the power of his non-violent struggle, as well as his compassion toward those who took almost all of his youth from him, that I went to South Africa, despite all odds, to attend the Parliament of the World's Religions in 1999. It was my way of celebrating the power of peaceful struggle. Mandela may not be big on religion, but he sure was high on the ideals of humanity. That is where I made my personal commitment to the interfaith movement, which believes in and promotes the power of dialogue and human relationships.
I had the honor of meeting one of Nelson Mandela's "comrades", Ahmed Mohamed Kathrada, at the Radio Islam studio in Chicago. He was among those imprisoned at Robben Island along with Mandela. It was after talking with him that I learned how Mandela transformed the life of this young rebel into positive energy for change. 
In today's world, where hate is rising, the people of love and humanity, those of faith and the "nones", need to rise as a force for positive human relationships.  In a world where one-third of humanity is obese while another third sleeps hungry, let's share more and consume less.
Let us remember together as we mourn together, that "None of you has faith until you love for your neighbor what you love for yourself." Long Live Madiba!
Imam Dr. Abdul Malik Mujahid
Chair of the Board of Trustees
Council for a Parliament of the World's Religions
A few years ago I was standing in Nelson Mandela Square in the center of a large shopping mall in Sandton, South Africa admiring the famous 20 ft. statue of Mandela.
As I stood there, one after another Afrikaner families walked up to the statue and took photographs of their blond haired blue-eyed children. One could not help but think that the parents of these children were not raised to admire Mandela, but to fear him and what they had been taught he stood for.
Nevertheless, on this warm evening, they patiently coaxed their children to stand straight and tall at the feet of the great man.
What powers of spirit and vision could bring such transformation? Perhaps it was the unimpeachable integrity of moral stamina undiminished by 27 years of imprisonment.
Or the indomitable will inspired by the vision of social justice that he bent to the task of exorcising the spirit of apartheid—employing the tools Truth and Reconciliation instead of bloodshed to shepherd a nation, conceived in social injustice, to a united future.
Nelson Mandela birthed a new South Africa and in so doing revitalized the spirits of moral excellence and social justice among people in every land. Like South Africa, we all have much yet to do in the quest for truth, reconciliation, and unity. But thanks to Mandela, we have a model to follow. A model of true faith steeped in patience, an unbending vision of social justice without shortcuts or compromise.
Mandela was committed to religion as a powerful agent of change. "Without the religious institutions, he explained at the Parliament of the Worlds Religions in Cape Town, "I would not be here today."
"You have to have been in a South African jail under apartheid where you could see the cruelty of human beings to each other in its naked form. "…Religious institutions and their leaders gave us hope that one day we could return."
He explained that Christian, Muslim, Hindu and Jewish religious groups were instrumental in providing him and other young blacks with an education – and later in giving comfort to political prisoners and their families.
As grateful recipients of Mandela's precious gifts to humankind, perhaps each one of us might arise and struggle to return the favor in the name of our many faiths. We must work together to carry on the mission that Nelson Mandela gave his life to: to build a world inspired by love and guided by the principle of true justice, that we are all one family—bound together by bonds and ties that are stronger than blood. Nelson Mandela his gone from us now, but his spirit must live on in our hearts and guide our service to God, to our nations, and to one another.
Nelson Rolihlahla Mandela, 'Madiba,' has now passed into the Light. He was here now he is everywhere. He reminded us that although we have the machinery of war, it is only by our nonviolent choices that we can create the machinery of peace. With tireless passion, immense heart, an extraordinary mind and unfathomable self-sacrifice, he forgot himself into immortality and showed us how to establish the beloved ultimate economic world community.
Lawrence Edward Carter Sr., Ph.D., D.D., D.H., D.R.S., D.H.C.
Dean, Martin Luther King International Chapel
Professor of Religion, College Archivist and Curator
Founder, Gandhi, King, Ikeda Institute for Global Ethics and Reconciliation
Morehouse College
Trustee, Council for A Parliament of the World's Religions