Archive for the 'pilgrimage' tag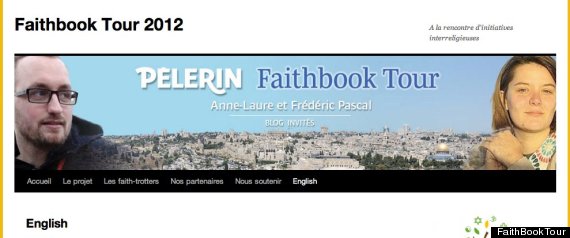 by Gillian Flaccus
from the Huffington Post
CLAREMONT, Calif. — Frederic and Anne-Laure Pascal are devout Roman Catholics who built their lives around their religion. When she lost her job last year, the young couple decided on an unlikely expression of their religious commitment: a worldwide "interfaith pilgrimage" to places where peace has won out over dueling dogmas.
Since October, the French couple has visited 11 nations from Iraq to Malaysia in an odyssey to find people of all creeds who have dedicated their lives to overcoming religious intolerance in some of the world's most divided and war-torn corners.
The husband-and-wife team blogs about their adventures – and their own soul-searching – and takes short video clips for the project they've dubbed the Faithbook Tour.